MFX
Sections in this Article:
PC Trackers
The first tracker I found for the PC was called Scream Tracker. It was very similar to Pro-Tracker but with more than 4 channels available, and with the use of the Internet, access to rich samples, enabled a far higher quality of production than I had experienced before. Scream Tracker, while powerful, still had quirks that 'distracted' from the art of writing music. For example, one had to carefully ensure that a sample had completely finished before queuing up the next one – failure to do this affected the natural sound of the track. Quite a bit of my attention was on the track scopes, looking to pin-point when the channel was free and another sample could be triggered! It was still a kind of programming of music, but enabled a burst of creativity.
After completing some initial tracks [see below], I then discovered Impulse Tracker. This was another DOS based tracker and addressed many of the short-comings of Scream Tracker. For quite some time this was my tracker of choice.
Back in the day, before the likes of Facebook and YouTube, many of my pieces were published to a Mod-Archive called Altered Perception under the pseudonym 'DNZ_MX'. I'm very pleased to recently have discovered that this has been resurrected and many of my original uploads are available here: The Mod Archive.
For my archives, I've created MP3s for each of these tracks and they are available below: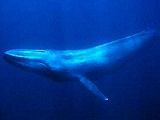 Glorious Blue
This track was composed and arranged on the PC using Impulse Tracker. All the samples were ripped from other modules from the tracking scene.
11 Nov 1999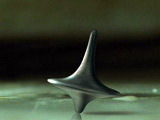 Without Dreams
This track was composed on the PC using Impulse Tracker. It's starting to mark the end of my creativity as I focus on my career.
16 Oct 1999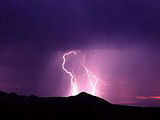 Blue Rain

01 Jun 1999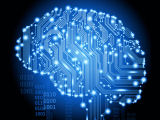 Digital Fantasy
This track marks my move away from the Amiga and composing music on the PC. I think this piece was arranged using Scream Tracker. The music was based on the CentreParcs commercial music which was playing a year or so earlier.
01 May 1999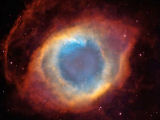 In the Beginning
During the conversion of this piece, the string samples heard throughout have become somewhat distorted. The original track played through Impulse Tracker, did not exhibit this distortion. The main part of the track was loosely based on the Casualty theme (BBC TV Series) - it's the part that sounds a little bit like an Ambulance two tone siren!
30 Jan 1999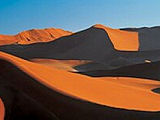 Something About Nothing
Nothing to do with the film, 'There's Something About Mary'. This was one of the first complete tracks I composed when moving to the PC tracking scene. I believe this was originally composed and arranged using Scream Tracker. The opening percussion was supposed to mimic that at the opening of the Top Gun theme music.
01 Jan 1999
As my music began to mature, it was still evident it was missing something. Later I'd learn it was audio processing techniques like reverb and delay that were missing. While I had attempted to simulate this in the trackers by playing delayed notes at half volume in alternative channels, it was still a conscious act for each and every note. Slowly and surely, my interests dwindled as I was not getting that 'sound' that I sought and once again, withdrew for a number of years to focus on learning to hang-glide and my career.
Continue on reading to A Brief Dabble with Cakewalk...
<!-main-content-->