Articles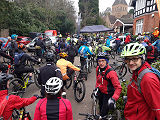 Shackleford Turkey Burner
The event is organised by
www.trailbreak.co.uk
and they have 3 route options, Short, Medium and the Full Route with distances of 25km, 43km and 50km respectively. It costs a little more the further you cycle, but at £24 for the Full Route, it wasn't going to break the bank (but probably me), so I entered the Full Route.
Written: 6 Jan 2019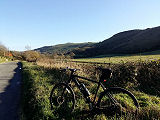 3000 Miles in 2015
In 2015 I set myself a target to cycle by either mountain bike or road, a total distance of 3,000 miles! All rides had to be tracked by Endomondo. This article discusses how I achieved this target despite many challenges along the way!
Written: 31 Dec 2015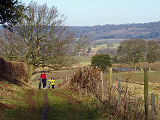 Back to the Surrey Hills
Finally after too many years away from Leith Hill and Holmbury Hill I've convinced some work colleagues to join me on one of my favourite mountain bike routes in the South East. The weather forecasts leading up to today had not been particularly favourable, but a hard frost overnight and clear skies in the morning looked promising.
Written: 20 Feb 2010
<!-main-content-->