Coaching
Leapfrog is a river leading method for getting a group down a white water river. In its simplistic form the leapfrog technique pairs paddlers up, with one paddler moving at a time, leapfrogging the other using eddies as they continue down the river.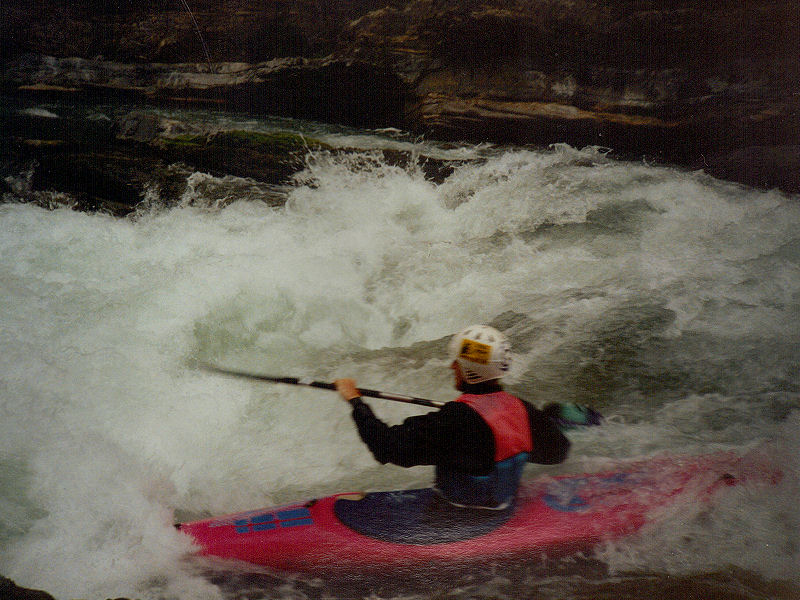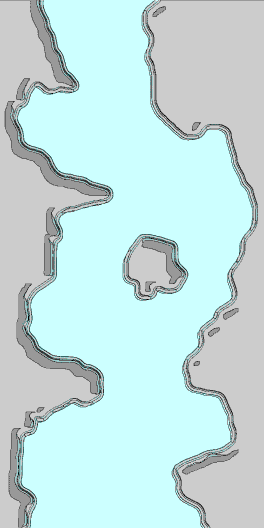 Leap Frog Technique.
The first paddler (red boat in animation) sets off and breaks out in the first eddy.
That paddler then signals for the next paddler (green boat in animation) to come down using a previously agreed signaling system.
The 2nd boat then passes the first and breaks out in the next eddy downstream.
Once safely in the eddy, the paddler signals the first boat to continue.
The first boat then continues to the next eddy.
The process completes until the rapid has been negotiated or the paddlers rendezvous in a previously agreed eddy lower down.
Variations
With larger groups the group can be divided into several pairs of paddlers. The first pair sets off and after they have negotiated the first set of eddies the next pair sets-off.
Advantages of Leap Frog
One person moving at any one time.
Encourages a buddy system.
Empowers the individual with some responsibility.
Disadvantages of Leap Frog
Can become time consuming on some rapids.
Steeper technical rapids may not provide a line of sight between paddlers!
<!-main-content-->