Hang Gliding Diary 2018
You are currently viewing my hang gliding diary for 2018. The summary for the year is shown in the table below. For more details on a specific day, please select the respective entry from the list below.
---
Total Hours :
1h 35m
Longest Flight :
1h 09m
Gliders Flown :
1
Sites Flown :
2
Best Height Gain :
2,335 feet
Total Distance :
17.0 km
Furthest Flown :
13.5 km
Total Flights :
3
Hill Launches :
3
Winch Launches :
0
Aerotow Launches :
0
---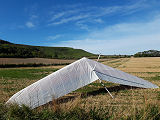 Flight 1: U2 160; Firle; 0h 22m; 250ft; N; 10-15 mph decreasing. Paragliders had started taking off so I ceased the opportunity and launched. Decided to bottom land at Bo Peep when I saw the ridge full of paragliders when I turned back.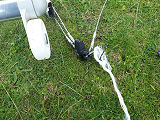 Flight 1: U2 160; Firle; 0h 04m; 0ft; N; 10-15mph descreasing; overcast with some moisture in the air.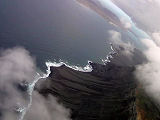 Flight 1: U2 160; Famara - Lanzarote; 1h 09m; 2335ft; NW; 20 mph increasing. Low clouds, crashed on bottom landing when a left turn developed that I couldn't recover from as landed with full VG on!