Cycling
Here is a collection of some of my favourite routes, provided here as a series of useful route guides. Use the filtering below to refine the collection of routes. If you have any comments on any of the routes, please use the comments section found at the bottom of each guide.
---
Loop
Off-Road
Single Trail
|
Flatty
Climber
Mountainer
|
Downhill
|
Short
Medium
Long
Epic
---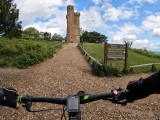 Summer Lightning (Surrey Hills)
One of the must do bike trails in the Surrey Hills. A signed 4.7km trail that is sure to put a smile on your face!
20 May 2022 | 5km | -426ft | singletrack;offroad;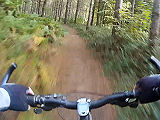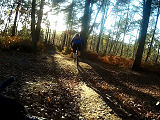 Barry Knows Best
Barry Knows Best is probably one of the most famous single tracks in the Surrey Hills and I confess to it being one of mine too!
23 Oct 2016 | -203ft | offroad;singletrack;
Route Generation
All the routes listed are taken directly from the actual ride recordings [track logs]. Unfortunately, there may be subtle inaccuracies due to the accuracy of the GPS at the time of recording. Every effort is made to ensure these are as accurate as possible, but riders and route followers need to be aware of these potential issues.
<!-main-content-->