Hang Gliding Diary
---
---
U2 160 Service
I've had my glider for nearly 5 years now and after transporting it to Lanzarote and back, I was keen to get the sail off for a thorough inspection. Time and my personal experience are always a compromise and the fact that I prefer a set of independent eyes to look over my glider meant I'd once again use John Barratt from South Downs Hang Gliding for a strip down service. This was evidently a wise choice as John quickly spotted that I had incorrectly attached the sail to the airframe upon return from Lanzarote. Fortunately, I had made the same mistake on both sides of the glider, so the overall symmetry was the same and I hadn't noticed it in my limited flights on the glider since.
The good news is the glider is stll in top notch condition and no damage from my recent crash and trip to Lanzarote. Roll on the 2019 flying season!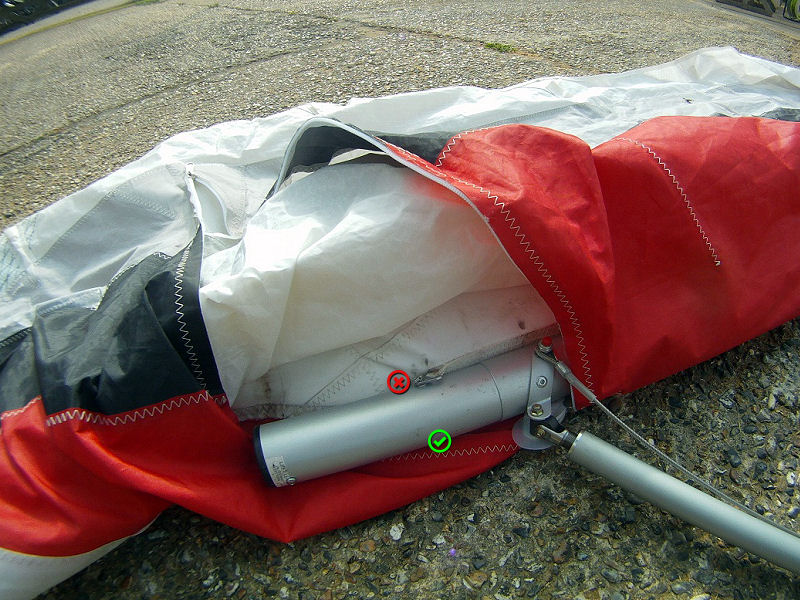 U2 Incorrect Sail Connection
On return from Lanzarote I incorrectly connected the sail to the airframe. Fortunately, my mistake was consistent on both sides so the symmetry of the glider was maintained. In the picture the green tick shows where the sail tab should have been fastened and the red cross shows where I incorrectly fastened it (I connected it to the top of the leading edge and not the bottom!). A big thank you to South Downs Hang Gliding for spotting my mistake! Photography kindly provided by John Barratt.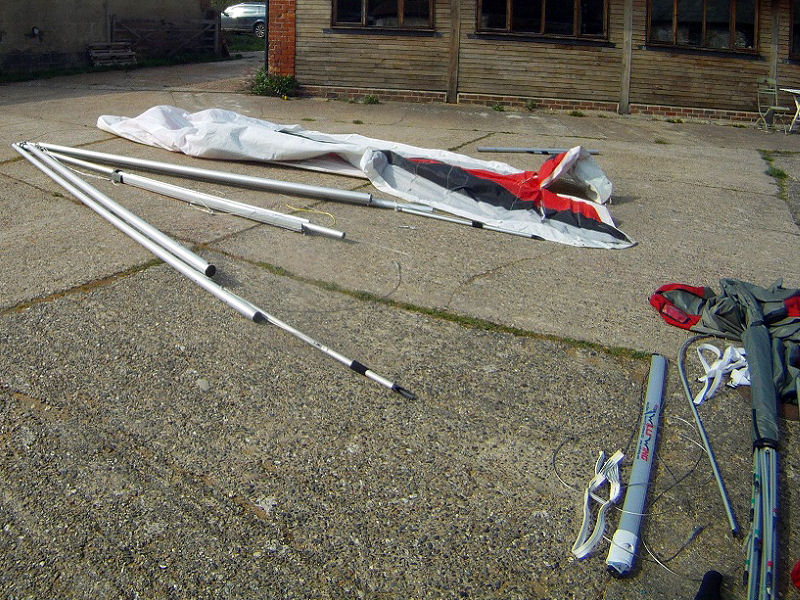 My Naked U2 160
My U2 160 with the sail removed. Photography kindly provided by John Barratt.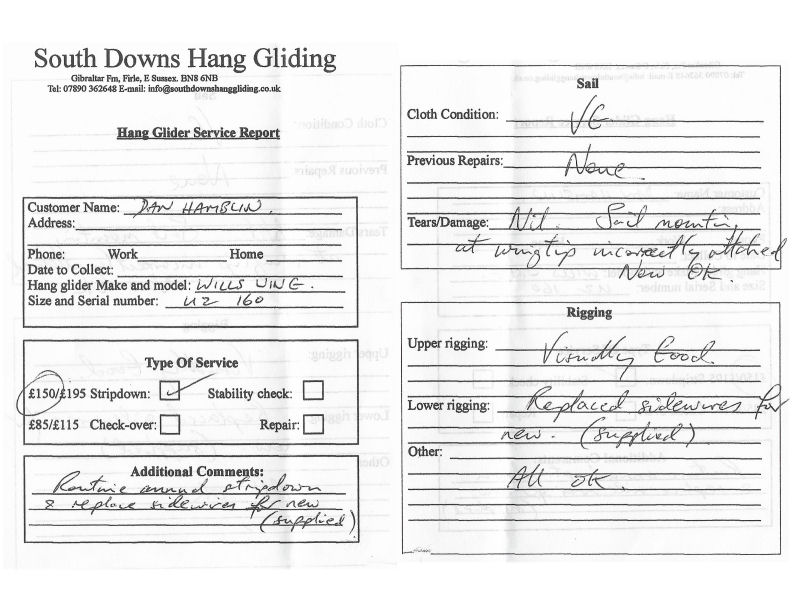 Service Report Page 1 of 2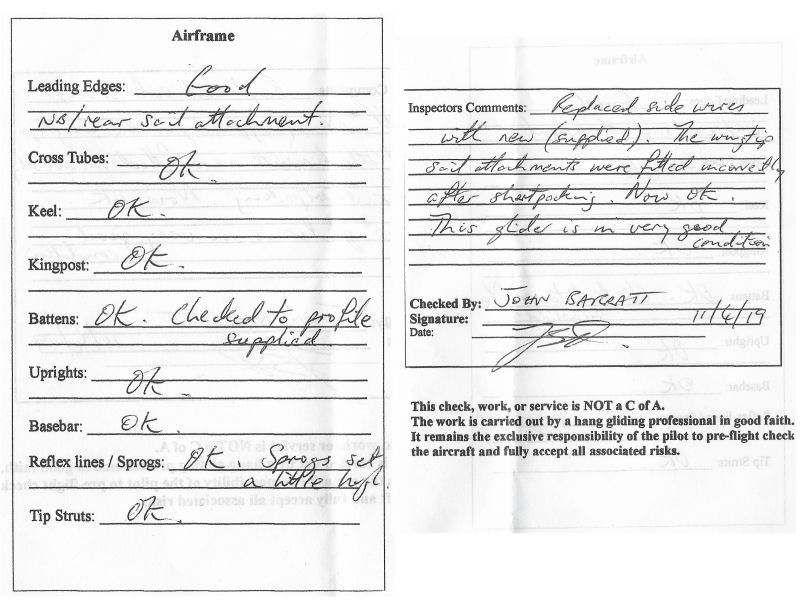 Service Report Page 2 of 2

Flight Details
| | |
| --- | --- |
| Flight Log | Service |
| Date | 12 Apr 2019 |
| Glider | Wills Wing U2 160 |
| Comments | Sail off glider service with South Downs Hang Gliding. |
---